OBDII Diesel Tuner Program
Wester's Garage (www.ecmprogrammer.com) now offers a professional version of the OBDII Tuner and OBDII RT Tuner programs that support the GM OBDII diesel trucks as well as all the gas vehicles supported by the standard OBDII Tuner and RT Tuner programs. The programs include custom Vehicle Definition Files for the diesel trucks and all the Definition Files for the supported gas vehicles. The programs are not VIN locked so you can tune as many vehicles as you want without having to worry about additional licenses.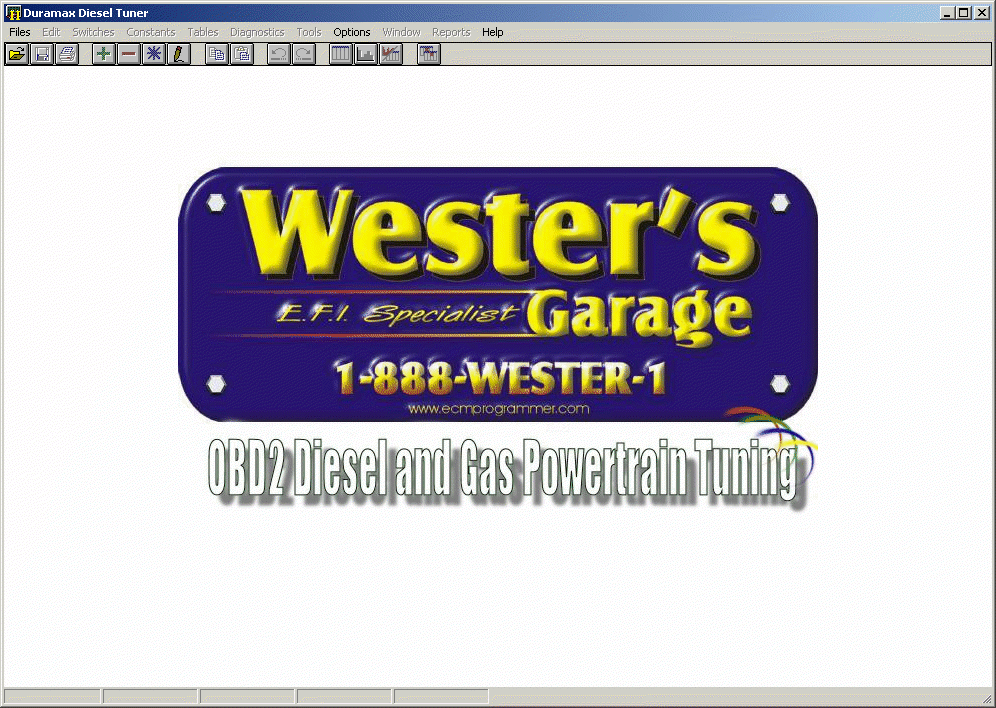 Visit the Wester's Garage web site (www.ecmprogrammer.com) for additional information.